Red Roses 10x10
About the Artist- Still Life Paintings
    With an innate sense of form, style and keen observational skills, Renate creates a special view of life. Her attention to detail is revealed in her landscapes and still life compositions, but her canine portraits capture the very souls of her subjects.
    During her twenties, in her native Germany, a gift of oils paints launched a hobby that developed into an award-winning career.
Renate has studied art for over 25 years with teachers such as Helen Jacobs, Betty Kaytes and Joe Hing Lowe at the Ridgewood Art Institute. She has also studied at the Florence Academy of Art.
    While privately training with illustrator Ed Tadielo, Renate developed her passion for portraits. This training, coupled with her love for animals, is displayed in her ability to capture the pure essence of her canine subjects.
    Among Renate's affiliations are the Oil Painters of America, The American Artist Professional League, The Rigdewood Art Institute and The Hackensack Art Club.
    The artist's work can be found in galleries and private collections throughout the United States and Europe.
Original Still Life Oil Paintings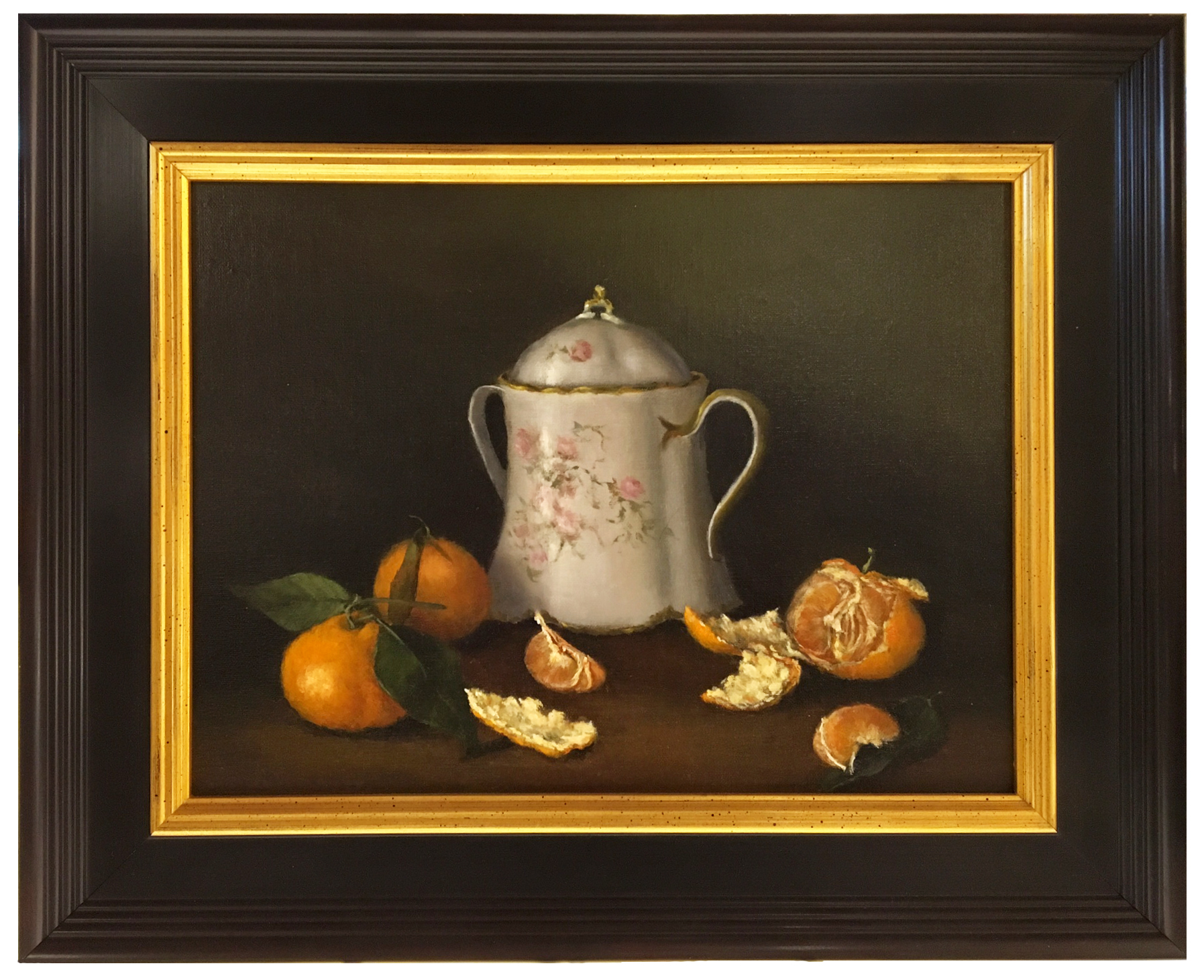 Sugar Bowl & Tangerines 12x9
Red Geraniums 8x10
Red & White Vincas
Copper Pot & Onions 10x8